Python swings and swallows large parrots right on the roof, making many people afraid. Python swings swallowing large parrots is the case in Australia.
A woman living in Agnes Waters, Queensland couldn't help but be surprised when she discovered a python swinging and devouring a large parrot right at the drain on her roof. The python curled up to grab the parrot's head and slowly swallow its prey.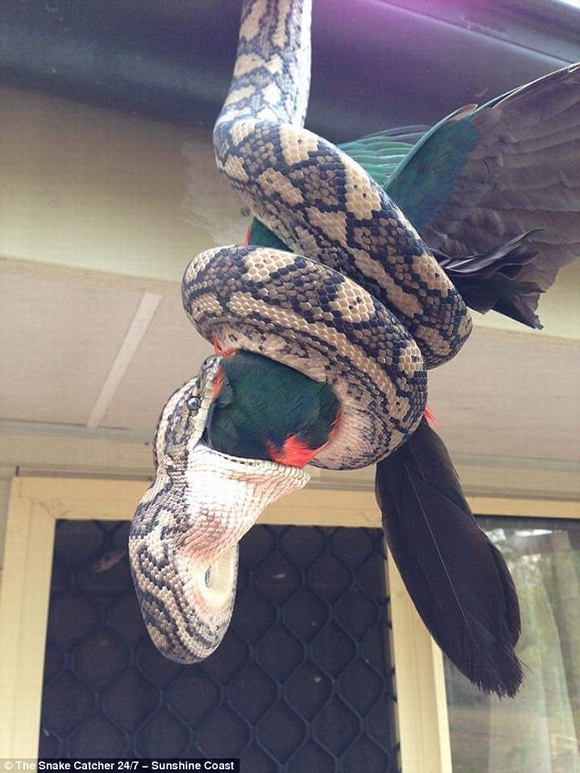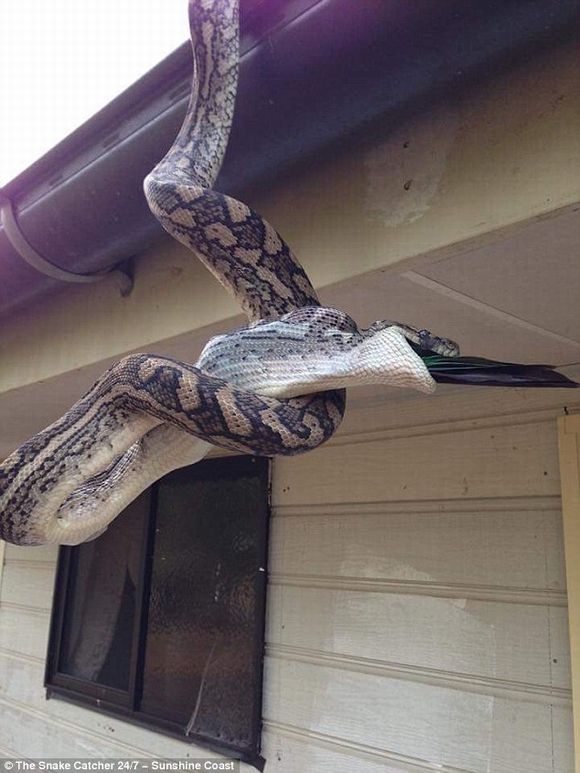 The python hangs itself to slowly swallow its prey.
After finding the python swinging to swallow a large parrot. on the roof of the house, the woman took a photo and reported it to a local snake catcher.
McKenzie, a snake catcher, estimates that this python is about 1.5-2m long. It belongs to the species of carpet python and can grow to about 3 meters in length, often hunting small mammals and birds for food.