Recently, a 46-year-old woman in Santa Fe (Argentina) caused a stir in the Facebook community after she shared a photo.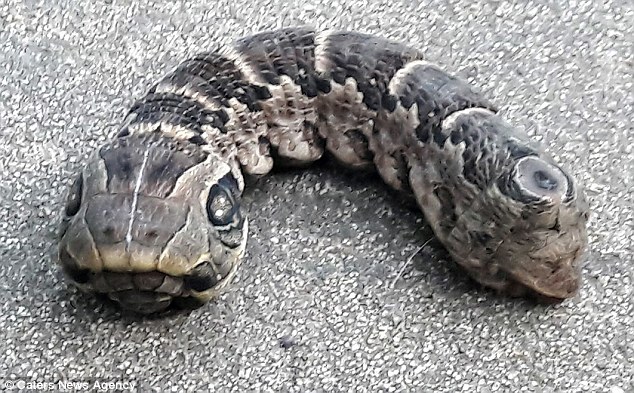 Specifically, Mrs. Luján Eroles was walking in her garden when she discovered this creature.
This bizarre creature looks like a two-headed snake, but not a snake, as it is only about 25cm long.
"I've never seen a creature like that, it looks like a snake but it's really weird.
Her photo attracted tens of thousands of shares with countless different guesses.
Finally, the correct answer was given to the regret of many people: it is the ivory moth worm (Elephant Hawk Moth – scientific name is Deilephila elpenor).
This species has a fairly wide distribution environment, extending from Asia (China, Japan, India, etc.) to European countries.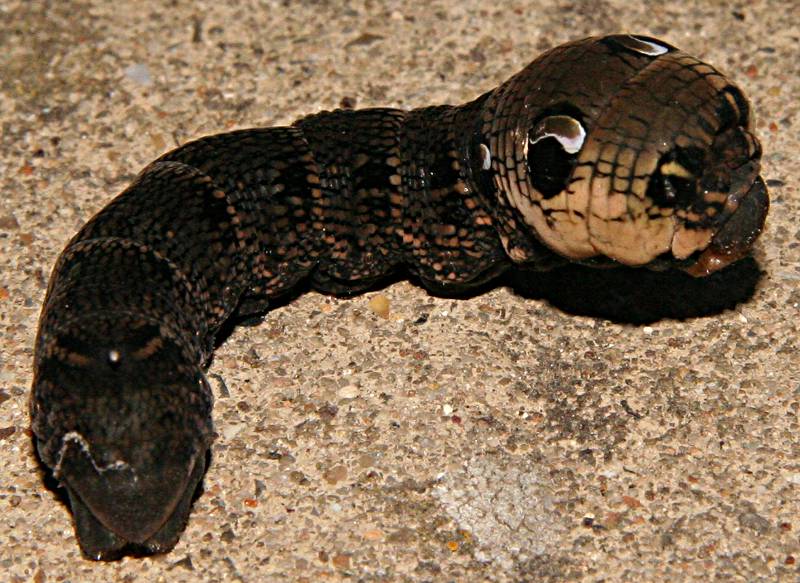 Eroles also said: "After doing a lot of research, I found out that it was just a caterpillar.
That's it, the mystery of the two-headed snake monster has been solved.